WATCH: Zayn eats candy off of Harry's thong during concert
JUST ADDED: 5 Seconds of Summer will be rocking the stage at this year's iHeartRadio Music Festival Village in Las Vegas! The band sat down with Ryan Seacrest to break the news. Click here to buy your tickets now, before they sell out!
Listen to One Direction on iHeartRadio
During the One Direction concert in Columbus, Ohio, Zayn got a little hungry on stage. Lucky for him, Harry had some candy for him .... on his candy thong! After putting on the edible underwear, Harry encouraged Zayn to take a little nibble. Watch below: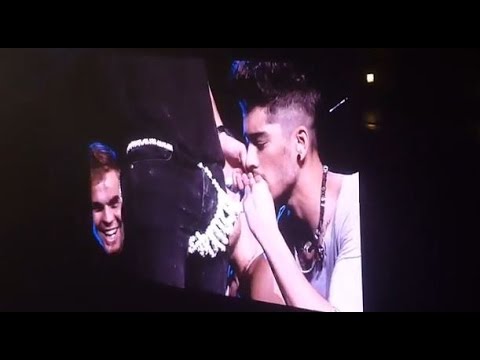 We guess he just wants candy...